How to negotiate with clients as a freelancer (the basics)

So, you decided to fly solo and offer your services in online freelancing platforms, knowing you possess highly demanded skills. Wait a second… did someone told you that being a great programmer, marketeer, designer, virtual assistant or customer service representative is not enough to succeed in making a living as an online freelancer?
That's right! Our hard skills are so reassuring, that they act as cheerleaders in our brains ("Go for it, you can do it!"), ignoring that there are other key skills needed to succeed in your freelancing career: selling, negotiation, communication, time management, project management, business management, and the list continues… Depending on your field of studies or past professional experience, you have developed some or all of them at different levels. 
This month we'll focus on the negotiation skills required to close contracts, not as the final goal, but as the basis to flawless contract's execution.
Let's start at the very beginning:
What is a negotiation and when does it begin?  
You have captured the interest of a client through a good proposal and received an interview invitation. During the call, you and the client need to confirm if the project can be developed fulfilling the expectations.
The negotiation purpose is to find an agreement that benefits both parties. It's about everyone achieving their goals and closing the agreement feeling they've won. Never enter into a negotiation with the expectation of winning at the cost of the other losing.
Active trading starts once the client responds to your proposal. However, the negotiation started from the moment the client published a job post and you decided to submit a proposal.
In the negotiation, the client seeks to meet it needs to ensure that the work is carried out with the right quality within the budget and the time required.
From the independent worker's point of view, you want to get a job that you can do, is well paid and contributes to your professional and personal development. 
As a freelancer, there are several factors that you can negotiate with a potential client, such as:
Project scope
Achievable with your skill set, within the timeframe required.
EXECUTION SCHEDULE
Delivery dates, required dedication time and expected working hours.
Communications
Channels to use, required frequency and reporting needs.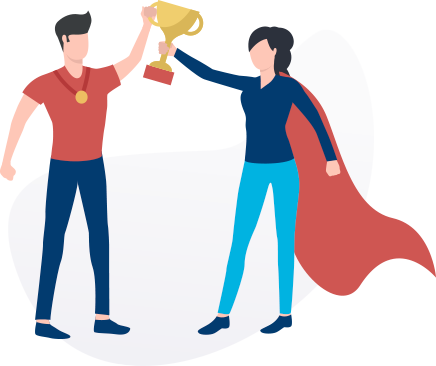 IMPORTANT
You must be prepared to miss the opportunity if the customer does not have the flexibility to negotiate any of the terms that you consider key for the project success.
In the end, it's better not to commit to something undeliverable, than to disappoint the customer.
In our next post, we'll focus on the process of negotiation, sharing some recommendations and best practices from expert negotiators. Stay tuned!
LET YOUR NEXT FREELANCE JOB FIND YOU!
Get everyday personalised job recommendations from multiple freelance platforms. 
Forget about those endless hours of manual searching.
Let our powerful aggregation and recommendation engine do the hard work for you.