Tailor-made for you
Our programs
Our hands-on training programs have been carefully designed based on Wisar's extensive experience managing freelance services through online platforms during the last 6 years.
Whether you have just discovered the online freelancing world, or have been there some time but still couldn't get the expected results. We have a training for every level.
Do you prefer to learn at your own pace? Or you'd rather have someone guiding your way? There's a learning mode available for every style.
Three levels

adapted to your online freelancing experience
Starter
Learn the basics: from creating your profile to optimizing the job search
4 weeks | 3 modules | 16 hours
Get acquainted with the most popular online freelance work platforms and learn how to choose the right one for you.
Learn the best practices to create door-opening freelancer profiles, from selecting a good picture until defining your rates.
Master the tools and methods to optimize your time searching for new clients in multiple online freelancing platforms.
At the end of the Starter program you'll be all set to start contacting your potential clients with the agility required to succeed.
Go-getter
Sign your first contracts: learn to write winning proposals and develop your negotiation skills
3-4 weeks | 2 modules | 12-16 hours
Learn the art of writing winning proposals to capture the attention of future clients and start receiving interview invitations.
Get the keys to shine in customer interviews, from the preparatory steps to the follow up actions after your calls.
Set the ground for win-win negotiations, from the first contact until the signature of the online contracts.
During the Go-getter program you'll start to receive your first job offers, you can even have 1 or more contracts signed before completing this training.
Achiever
Get the tools you need to build a sustainable freelance career
4 weeks | 3 modules | 16 hours
Learn project planning and management methodologies and tools for an impeccable execution of your work.
Know how to protect yourself and your customers with safe information management tools.
Learn how to close and get paid for contracts on the platforms opening doors for future collaborations.
Our Achievers acquire skills for flawless project execution and customer retention while ensuring legal and fiscal compliance in their country.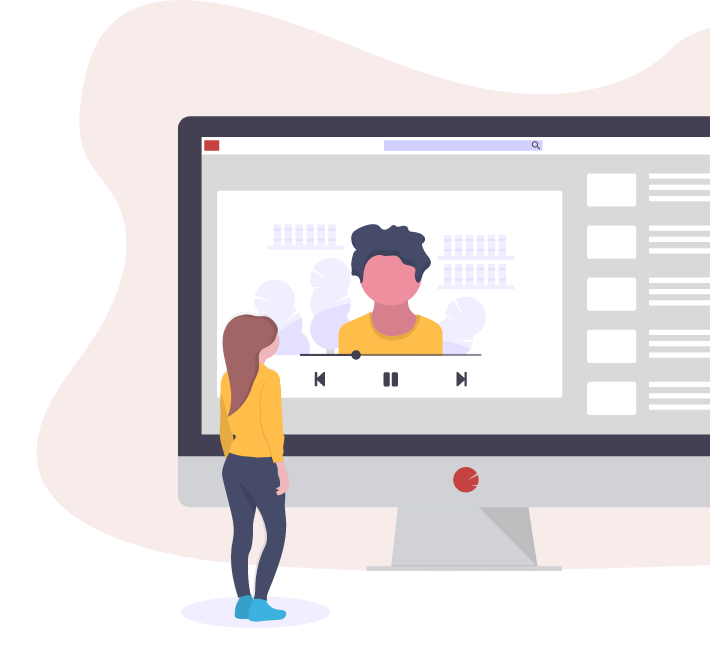 Learn your way
Two modes to go
Our gamified, stand-alone training platform allows you to learn at your own pace, reinforcing the contents with quizzes and activities.
Flying Solo programs are fully accessible to all talents interested on exploring the online freelancing arenas or to those already there but needing a push to succeed.
Eligible participants may super-charge their experience having a tutor at every stage of the learning curve with the Hand-in-Hand programs.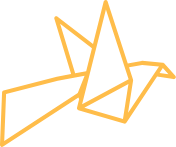 Flying Solo
Access the content anytime during the program length, digest it and put it into practice at your own pace.
You'll have access to the Wisar Academy community to share the experience while building collective knowledge and nurturing business relationships.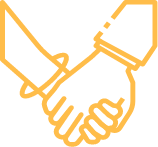 Hand in hand
Enrich the Flying Solo experience by having a tutor closely monitoring your progress and giving you feedback throughout the program.
With our tutors at your side, nothing will prevent you from completing the program on time while achieving your goals.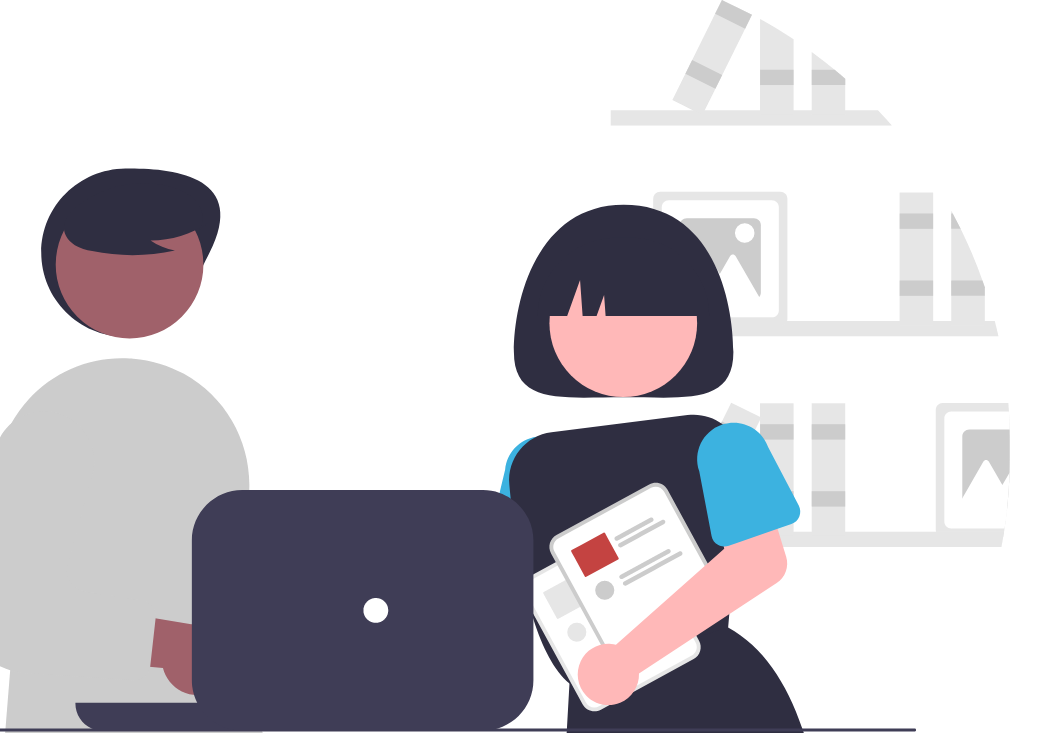 If you master skills that don't require a physical presence to perform the job, it's now easier than ever to work for clients through online freelancing platforms without the limitations of your local market.
We foresee the best chances of success for those who can offer services around the most demanded areas of expertise:
Web & Mobile Development
Graphic Design
Digital Marketing
Writing & Translation
Administrative Support
Customer Service
Our training methodology is detailed and proven, having piloted it in 2020 in partnership with the Inter-American Development Bank (IADB) to boost the access to online freelance jobs for 100 young designers, web developers and digital marketeers in Central America.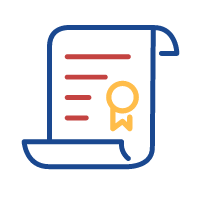 Proven success
30% of participants in our hand-in-hand programs sign the first freelance contract within the second week of practice.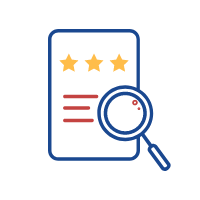 Highly recommended
With a Net Promoter Score (NPS) of 96 %, previous participants confirm the high quality and effectiveness of our trainings.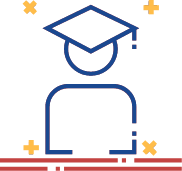 World-class coaches
The service of our highly qualified coaches has been rated 9 over 10 by the participants of the hand-in-hand programs.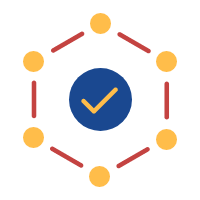 The power of a tribe
Build your network and explore opportunities with a lifetime membership to our global freelancers' community.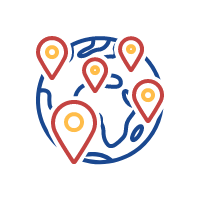 Anywhere, anytime
Follow the materials 100% online at your own pace (no fixed timetables), for maximum adaptability to your needs.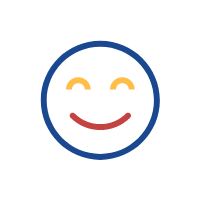 There for you
The asynchronous communication with our hand-in-hand coaches, complemented with on-demand 1:1 virtual sessions.
We're excited to have the opportunity to share our expertise to transform lives, giving you the tools to build a sustainable, long-lasting freelancer career.
Our advanced training platform is always accessible and asynchronous. This means that you will advance in the theorical content at your own pace from anywhere.
You have absolute flexibility to decide your learning schedule at your convenience. Hand-in-hand programs guarantee the reply of our coaches within a working day.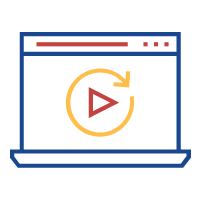 All our training modules contain:
Basic theory and examples
Quizzes to test your knowledge
Suggested practical activities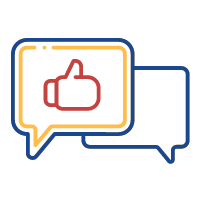 Participants of hand-in-hand programs receive:
Detailed feedback about the activities developed
Full reviews to reach the goals at each stage
1:1 virtual consultations on-demand
Pricing
A single investment for a life-time
Gain momentum and jump into the online freelancing
space. Choose your level and learning mode.
Special prices apply to participants who join the full program (from starter to achiever) on each learning mode.
Flying Solo
Access anytime at your own pace
Hand in Hand
Have a tutor closely monitoring your progress and giving you feedback
The winning bundle
U$ 1299

U$ 999

Start from scratch and sign your first contracts with a tutor at your side
Starter
Learn the basics to be an online freelancer
320u$
Go getter
Improve your skills
320u$
Achiever
Became a succesfull online freelance
220u$
From starter to achiever:
The winning bundle 30% OFF (860 U$-> 600 U$)
Start from scratch with a tutor at your side and get all the basic tools to start working through  online freelancing platforms. Your constant effort will payout, having the possibility to land your first freelance job online before completing the program.
Why Wisar
Share your ride to success with us
Since 2016,  Wisar has acquired extensive and very specific expertise in all the processes involved to be successful in the online freelancing space.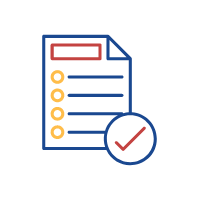 Field expertise
Use our in-depth understanding of the online freelancing market to your advantage.
We have consolidated our expertise after launching a freelancers' agency and creating an innovative platform to match digital talent with global job opportunities in freelancing platforms.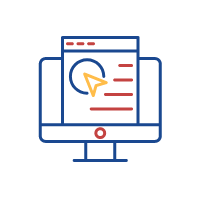 The power of purpose
We are obsessed with accelerating the access to flexible work opportunities around the globe. 
Your knowledge, skills and work experience are a treasure to Wisar. We can't conceive of a world with unemployment in our globally interconnected society.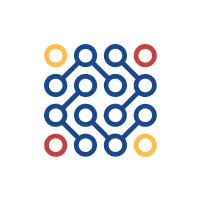 ADVANCED technologIES
Our products and services are masterpieces of leading technologies.
Your learning experience with Wisar will benefit from the latest developments that guarantee easy-flowing processes with world-class support from the first contact. 
Through the years, we have connected freelancers around the globe with online work opportunities. Use Wisar's knowledge and experience to your advantage.
Testimonials
What our students say
Join our global community of like-minded freelancers who are harvesting today the seeds planted while completing the Hand-in-Hand Winning Bundle.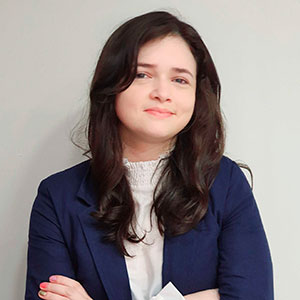 I really don't think I would have been able to get onto a platform like Upwork and get contracts without the advice that Wisar provided me during the program.
After growing from $0 to selling $ 400 per week in less than 3 months, I'm considering leaving my full-time job to focus 100% on freelancing online.
Graciela M.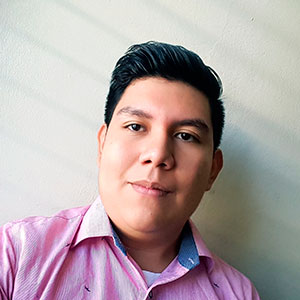 100% recommend the Wisar.pro program!
It is the first step to getting started in the freelance world: it gives the necessary foundation to obtain the first job on the
platforms, and the accompaniment during the program helps give your best and feel supported along the way. Excellent!
Rodrigo Francia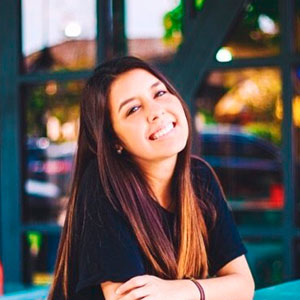 The program is very useful to be aware of how to work as a freelancer in an orderly and efficient way.
Since I completed the program, I've been working with customers on freelance platforms, with project valued between U$ 300 to U$ 400.
Katherine Alvarado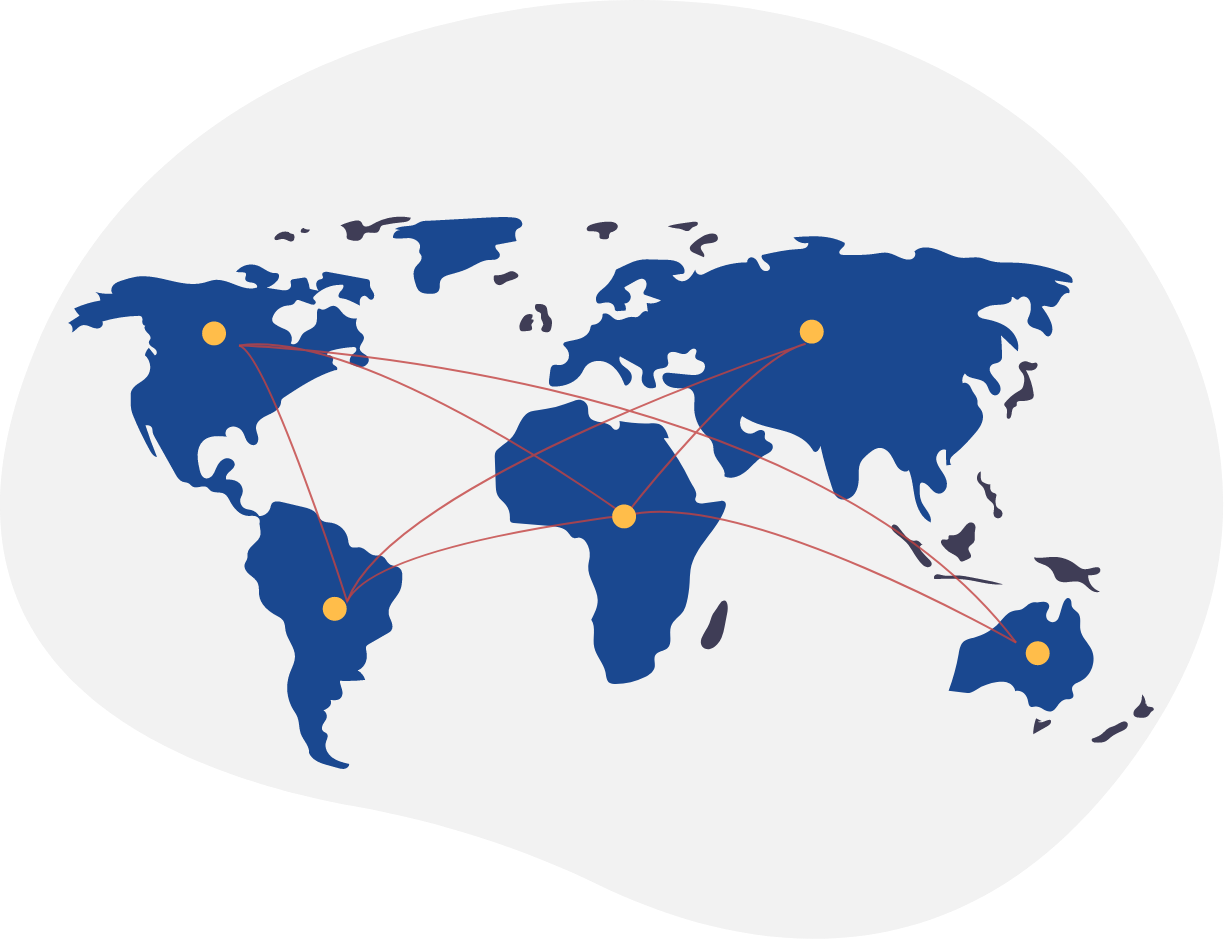 The way we work has changed
The crisis generated by the COVID-19 pandemic has posed significant challenges in the coordination and implementation of remote work, while highlighting the advantages it offers in terms of flexibility and access to opportunities regardless of geographical location.
Digital platforms that facilitate freelance work online are growing rapidly in every corner of the globe.
Here the most common questions we've got and their answers. Can't find the information you're looking for? Contact us using the form below.
Empty close first
Where are the programs taking place?
All our programs are carried out 100% online, thanks to our asynchronous training platform. You're welcome to join us from any location.
The theoretical contents, evaluations and proposed activities can be accessed anytime, anywhere.
You just need a computer, tablet or mobile device connected to the internet. Offline mode is also available.
When are the next sessions scheduled?
Flying Solo enrollments are always open. You could start today! You will be immediately enrolled once you choose a program and process the payment.
Hand in Hand programs run in badges and enrollment is offered to selected participants only. Learn more about the eligibility criteria and check the application deadlines and starting dates for the next badges.
I have the profile you're looking for! When can I apply for a Hand in Hand program ?
Applications are open until one week before the program starts. Check the schedule of the next Hand in Hand programs here.
Can everyone join?
Our programs are specially designed for talents who master skills that don't require a physical presence to perform their job.
Although all digital talents are welcome to join our Flying Solo programs, we foresee the best chances of success for those who can offer services around the most demanded areas of expertise.
The Hand in Hand mode requires participants who meet specific eligibility criteria to go through a stringent selection process. Find all the details here.
How can I choose the best mode for me?
Our Hand in Hand programs are directed to very specific profiles (check the eligibility criteria).
There is a  stringent selection process in place to ensure your practical experience will be as fruitful as possible. If you don't comply with all the requirements, your best option will be a Flying Solo program.
Note that our programs are specially designed for talents who master skills that don't require a physical presence to perform their job.
Although all digital talents are welcome to join our Flying Solo programs, we foresee the best chances of success for those who can offer services around the most demanded areas of expertise.
I selected a Flying Solo program, but now I would like to upgrade to the Hand in Hand mode. Is it possible?
Upgrades are possible, subject to the compliance of eligibility criteria and available spaces in the next Hand in Hand edition of the same program.
Requests will be evaluated case-by-case by the program management. Flying Solo participants will have to go through a full selection process before confirming their eligibility to change modes.
Participants approved for an upgrade will have to process the payment only for the remaining fees (discounting the amount initially paid for the Flying Solo program).
How long does the selection process for Hand in Hand programs take?
Applications are open until one week before the program starts. Check the schedule of the next Hand in Hand programs here.
It'll take you less than 15 minutes to fill your application form and record your video interview. The results of the selection process will be communicated maximum 72h after your application video has been received.
Find all the details about our Hand in Hand selection process here.
I have been selected for a Hand in Hand program , what do I do now?
With your acceptance confirmation, you'll receive instructions to process your payment and enrol in the program.
Selected candidates that don't process the payment before the program starts will join the waiting list for the next edition of the program (approximately 4 months later).
Does Wisar Academy guarantee that I'll find a job?
Finding a job is a process with multiple inputs and outputs that escape a single person's control.
The tools and methodologies you'll learn in our programs are proven to boost your chances of success finding clients in online freelancing platforms.
In general, participants of Hand in Hand programs report higher success ratios, provided the intensity of the programs and the close guidance and personalized support they receive from the tutors.
Nonetheless, highly committed participants on the Flying Solo programs can reach great success rates with the right pace and dedication.
I have more questions!
The Wisar Academy team is here for you. Share your questions with us using our web chat or send them using the contact form below. 
Still got questions?
We have answers, contact us!