10 steps towards successfully landing freelance jobs online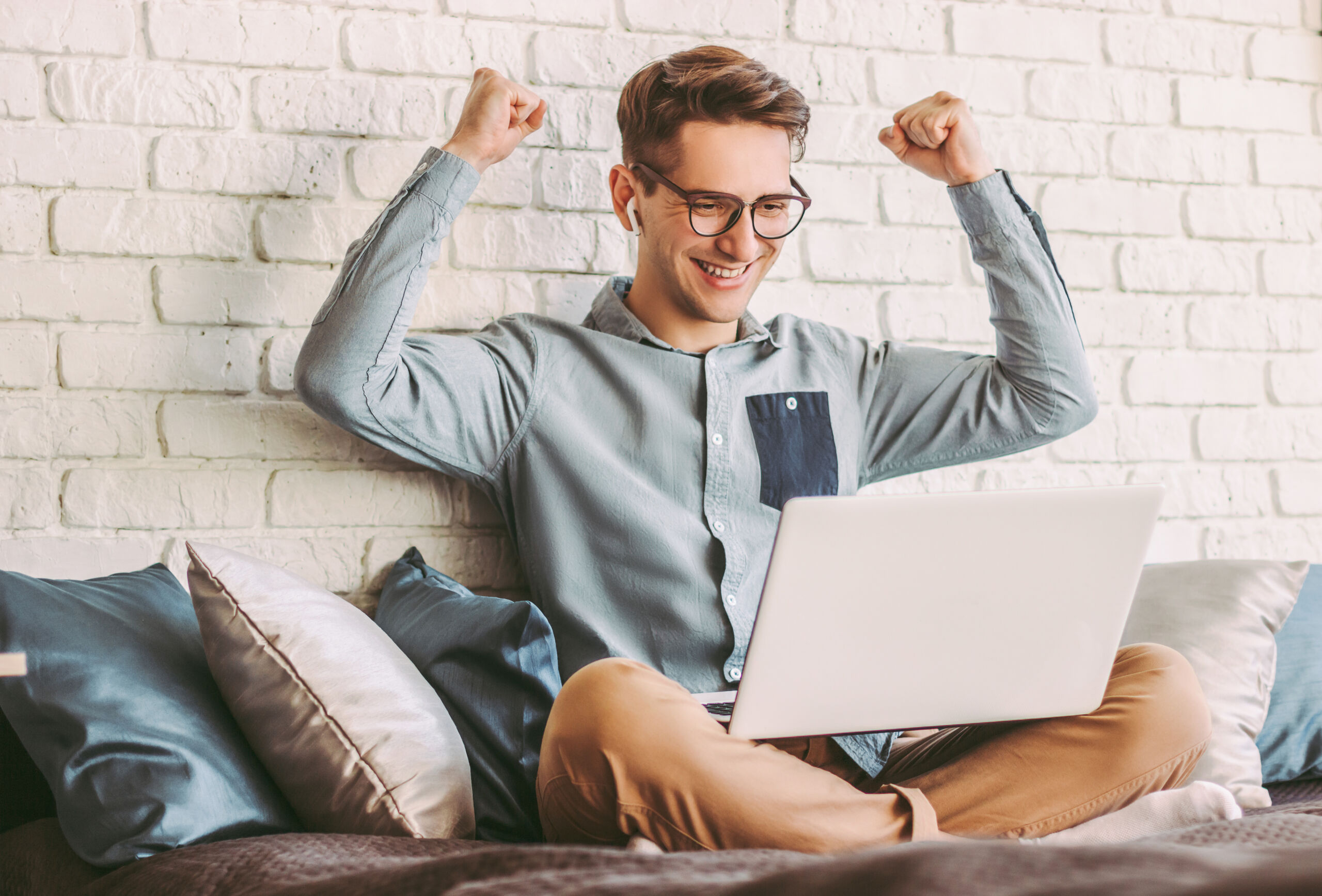 2020 has been more than challenging in many aspects of life as we knew it.
By now, most of us have made our year-end reflections, extracting the learnings, formulating what we want to be thankful for, defining our goals for the new year and drafting a new work plan for 2021.
Last year was a transformational year for Wisar too.
We launched our subscription service to help freelancers find the right jobs online faster and launched our first 100% online freelancer training program.
Both activities gave us very rewarding learnings that we have summarized for you in this decalogue, hoping to support your career success as online freelancers.
Looking for freelance jobs?
Have someone else doing the hard job for you!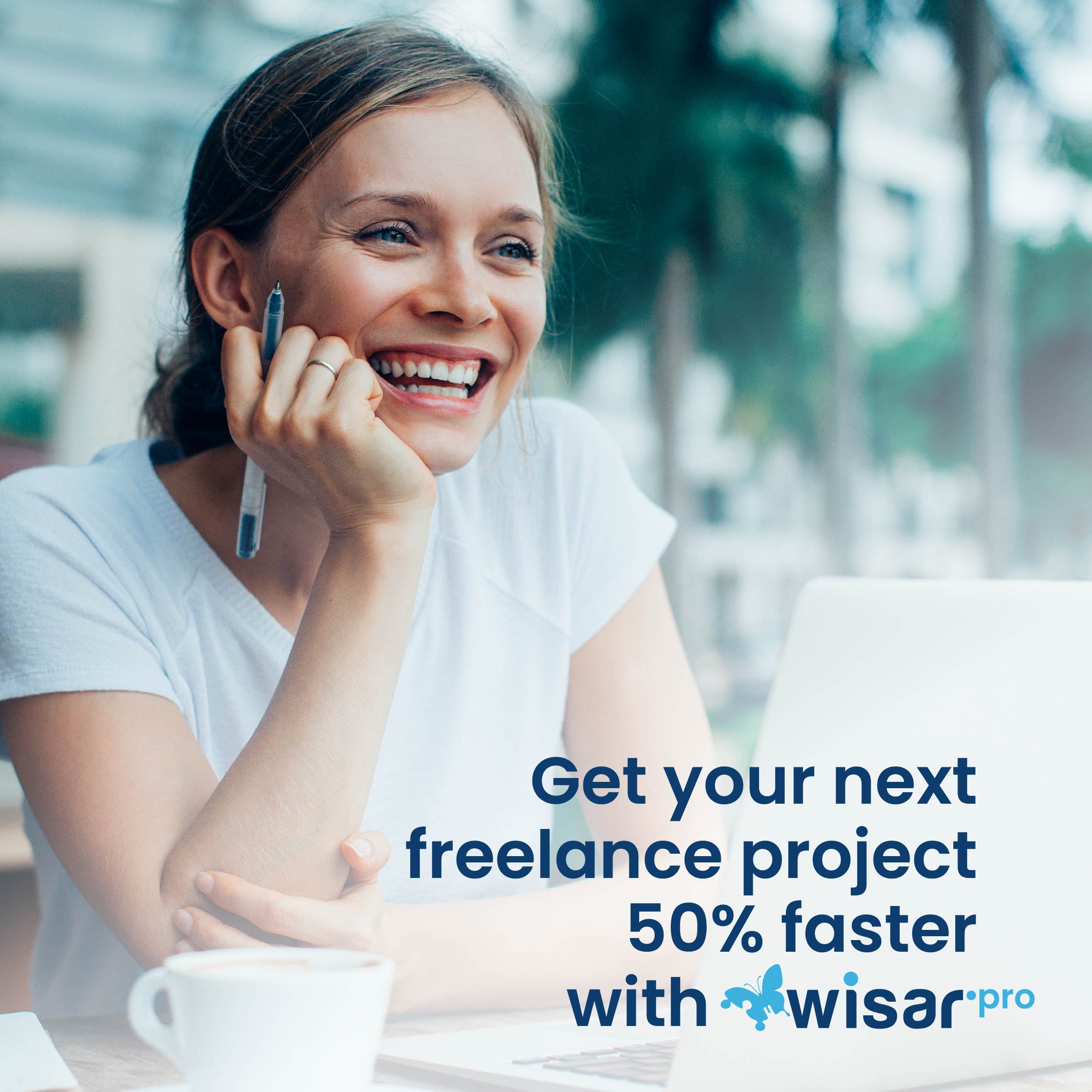 IT ALL STARTS WITH A LIVE PROFILE…
"Change is the only constant in life", said Heraclitus about 500 B.C. A saying so valid still today, even more with the increasing availability of easy-to-access pieces of training to master any skill you want (who hasn't acquired a new skill in the last 365 days using Google or YouTube?).
1. MAKE SURE YOUR PROFILE EVOLVES WITH YOU
Keep your professional profiles updated with every new and relevant skill you have learnt and put into practice, showing now only what you have learnt, but mostly the results you're now able to generate thanks to that new skilled you've mastered.
Update your portfolio with your newest accomplishments, nothing speaks better for your work capacity that the results you have been able to deliver to the clients that have trusted your services.
Make sure your clients leave reviews when closing a project. Even if the projects have been contracted in other platforms or offline, you can now add client testimonials to your Upwork profile. Make sure you're experience and value is reflecting everywhere possible!
…AND THE CONSCIOUS SELECTION OF THE RIGHT CLIENTS AND PROJECTS…
With the increasing availability of online freelancing and remote job boards, it's even more critical now to make the most of your time finding faster those projects that match with your profile and interests.
You can always use services like Wisar, that discard automatically those projects with the lowest hiring probabilities for you. Here some of the filters we use and that you could implement in your manual search too:
2. DISCARD CUSTOMERS WITHOUT VERIFIED PAYMENT METHODS
Nowadays, online freelancing platforms such as Upwork and Freelancer display key information about your next potential client. One of the easiest parameters to look at is the verification of a payment method, showing the client's feasibility to pay for your services online. This is not a 100% guarantee of future payment, but a confirmation of a previous step: the physical possibility of making a payment by adding a credit card, a bank account or an online payment service that shows the client readiness to send money through the platform to pay you. Sounds basic, but you'd be surprised to see how many hours freelancers lose presenting proposals to clients that don't have taken this basic step yet, facing the unwanted consequences of delivering a work (if chosen to do it) without receiving any payment for it.
3. NEGLECT PROJECTS WITH VAGUE TITLES OR SHORT DESCRIPTIONS
Working with a client online requires a lot of coordination and communication. If a client doesn't take time to explain clearly what he's looking for, if the client hires you chances are:
You'll not have enough information to assess you have the right skills to accomplish the client goals. You'll most probably produce faulty. deliverables at the customer's eyes that require extensive review cycles.
You'll make a lousy estimation of the effort required and most probably won't be able to deliver at the agreed deadlines.
You'll end up investing more time in the project, blocking your availability for other projects and producing a negative result (financially speaking) if the budget is not adjusted (which usually happens in fixed budget projects).
We don't want to be fatalistic here, sometimes you get lucky, the stars align and all the risks are mitigated to end up engaged with a satisfied customer and good payment for your work. If that happens, bear in mind that it's more an exception than a rule. Protecting yourself starts with selecting the right customers from the beginning.
On a positive note, there's less competition out of the lazy-freelancers grass. Since many opt for the fast proposal to short description projects, you'll find a lower volume of proposals presented in projects with long and detailed descriptions. Worth it to try, low hanging fruits here!
4. RESIST THE TEMPTATION TO CONQUER THE LOW-BUDGET SPACE
This one goes specifically to new freelancers in the online space: yes, a profile with completed jobs, hours of documented jobs and great customer reviews has higher chances of being hired on future projects. But keep in mind that clients not only see your reviews, they can also see how much you got paid and will like to keep your payment level at the same range. It's very difficult to justify an increase in your rates once someone else has paid less for the same type of job. To gain experience and add a track record to your platform profiles, we suggest you start by looking for smaller projects that can be completed fast and are paid the right fee per hour. You can always justify why a bigger project has a proportionally higher budget, but there's no doubt your hourly rate will correspond to the value of the services you can deliver.
Wisar.pro adds the offer of multiple freelance jobs platforms, allowing independent workers to find opportunities 50% faster thanks to smart filtering and the use of artificial intelligence algorithms.
… WORTH TO PREPARE COMPELLING PROPOSALS FOR…
Remember that proposals are not contracts.
Many freelancers are reluctant to present proposals when the information is not 100% available to understand the full scope of the projects.
Even if we focused on well-written proposals, all the required information to assess a project is not always available. This could be due to confidentiality purposes or even to lack of knowledge from the client who needs your expert support to finish defining the project. Sometimes, the client knows the result he wants to accomplish but fails to know in detail the hows and whens to get there.
Think about proposals as door openers and prepare them not to win the contract immediately, but to win an interaction with the client to clarify, re-assess your fit and negotiate the terms of your future work. Some actions to build doors opening proposals are:
5. GO RIGHT TO THE POINT WITHOUT EXCESSIVE FORMALITIES
It's still surprising to see freelancers using email formalities in freelancing proposals:
• Don't use valuable space in excessive greetings ("Hello, My name is…"). Your name and tagline are available to all the clients that receive your proposals
• Be kind but avoid non-value-added sentences ("I have read your project and found it very interesting…"). It's expected that you read a project before presenting a proposal, and no one presents a proposal if the project doesn't interest him.
• Make an impact from the first line of contact, get straight to the point and show the value you bring with the experience you have. How about starting with "Hi, I've completed x projects using my x skills, I have what is needed to deliver your project successfully…"
6. DON'T FALL IN THE COPY/PASTE TRAP
Efficiency and effectiveness are key, not only for you but also for your potential clients. Finding projects fast and presenting the right proposals for the right projects will positively impact the return of the time you invest in client search activities.
There's nothing more frustrating for a client that losing time reading proposals that show little alignment with the project description (even more if the description has been carefully written). Customizing your proposals by mentioning the needs described by the customer and how your experience fits within those is a sign of respect, seriousness and commitment with your time and results. It's also a good practice, since writing a conscious proposal allows you to reflect in detail on the project and validate if it's really a good fit for you.
You can even make questions to open the conversation, they don't only show your interest and your real understanding of the subject, but also act as a call-to-action triggering the customer engagement.
7. SAMPLE AND TRACE: SHOW YOUR CAPABILITIES AND MEASURE YOUR IMPACT
Yes, having a good profile is key, more when it has samples of the type of results you can produce. In general, your profile will have a portfolio sampling a wide variety of skills, which do not necessarily align exactly with the needs of that new project you want to get. Attaching files or links to relevant work for the project is key to show the client your fit for it. It also reinforces the fact that you have written an aligned proposal.
You can even use traceable links (with UTMs and/or bit.ly, for example) to measure the effectiveness of this action by observing the open rates of your links. This would give you a better hint that the 0 feedback you may be getting from the platforms once a proposal has been submitted.
8. SET THE RIGHT PRICE POINT
This is a tricky one, since defining the right price for your project is an art that needs multiple sources of information and some cycles of market validation. Moreover, it is not a static action, but a permanent and very dynamic activity in your day-to-day as a freelancer.
Defining your prices well is key to present a compelling proposal, as much as helping the client to understand the rationals behind them.
Especially for fixed budget projects, building a good structure of milestones helps the clients to see the value attached to every activity or deliverable.
Sometimes, even after selecting well-described projects, the information provided by the client is not enough to define a fixed price for it. In that case, make some assumptions to define a starting price point and share them with the client so he can have an idea of how the project could vary if certain changes or clarifications are made. Chances are you will discuss the project in further detail and the price will be dramatically adjusted after that. It could even happen that hourly projects are transformed into fixed budget ones, so don't be afraid to set the ground for negotiation and show your flexibility to adapt as needed.
The members of our community enjoy the ultimate convenience of getting by email a daily list of the recently published projects that better match their profiles, with multiple updates in the Wisar.pro platform during the day.
… FOLLOWED BY INTERACTIONS TO SHINE AND LAND YOU PROJECTS
All the effort on building your profile, selecting the right projects and preparing winning proposals can vanish if your interactions with the clients are not at the level of expectation you have set in the preliminars. How to shine after a client replies to your proposal?
9. THERE'S NO SUCH A THING AS TOO MUCH PREPARATION
As Thomas A. Edison said, "Good fortune often happens when opportunity meets with preparation".
Make sure you review the project description and the proposal you presented before your first reply to the client. Probably, you don't remember by heart the project details when the customer replies. Avoid the temptation to jump into the conversation before entering in consonance with the projects and re-aligning with your proposal. This will help you tune in with the customer and show consistency with the proposed terms and arguments used in your first contact.
10. REPLY FAST AND SET THE NEXT STEPS
Once you're tuned in with the project, reply to the customer promptly and concisely.
Lead the conversation to the next steps without too many formalities and don't abandon the client if a fast answer is not coming your way. Customers are usually busier than you, also talking to multiple freelancers at the same time. Make their interactions with you worth and focus on getting into a voice or video call as soon as possible. Written language has its limitations, and the fact that it's usually not synchronized at the same time means that the hot-deal emotions are lost amid other emails or call.
There's nothing better to clarify details, show alignment and define engagement terms that a human 1:1 live conversation.
Once you get there, make sure you defined actions to follow before hanging up. Do not leave the conversation in the air without specifying the next steps.
At this point, you'll be able to negotiate your contract terms and start working right away. A flawless execution of the contract will result in a satisfied customer, great recommendations and client repetition. We'll cover some of these aspects in later posts this year. Stay tuned!
Are we missing any point that you consider critical for sucess? We'll be happy to complement or refine the list with your learnings, don't hesitate to share them with our community commenting to this post in our social networks (LinkedIn, Instagram, Facebook or Twitter).
The search is over!
Save time letting the jobs come to you through Wisar and start planning what you'd do with a couple of extra hours every week!